There is no need to book for a normal table. However, if you are a group of 5 or more and would like to reserve our sharing table, our business table or one of our larger areas please get in touch.
Our Sharing Table is perfect for small meetings, it's free to book but do check availability with us. We can seat four comfortably.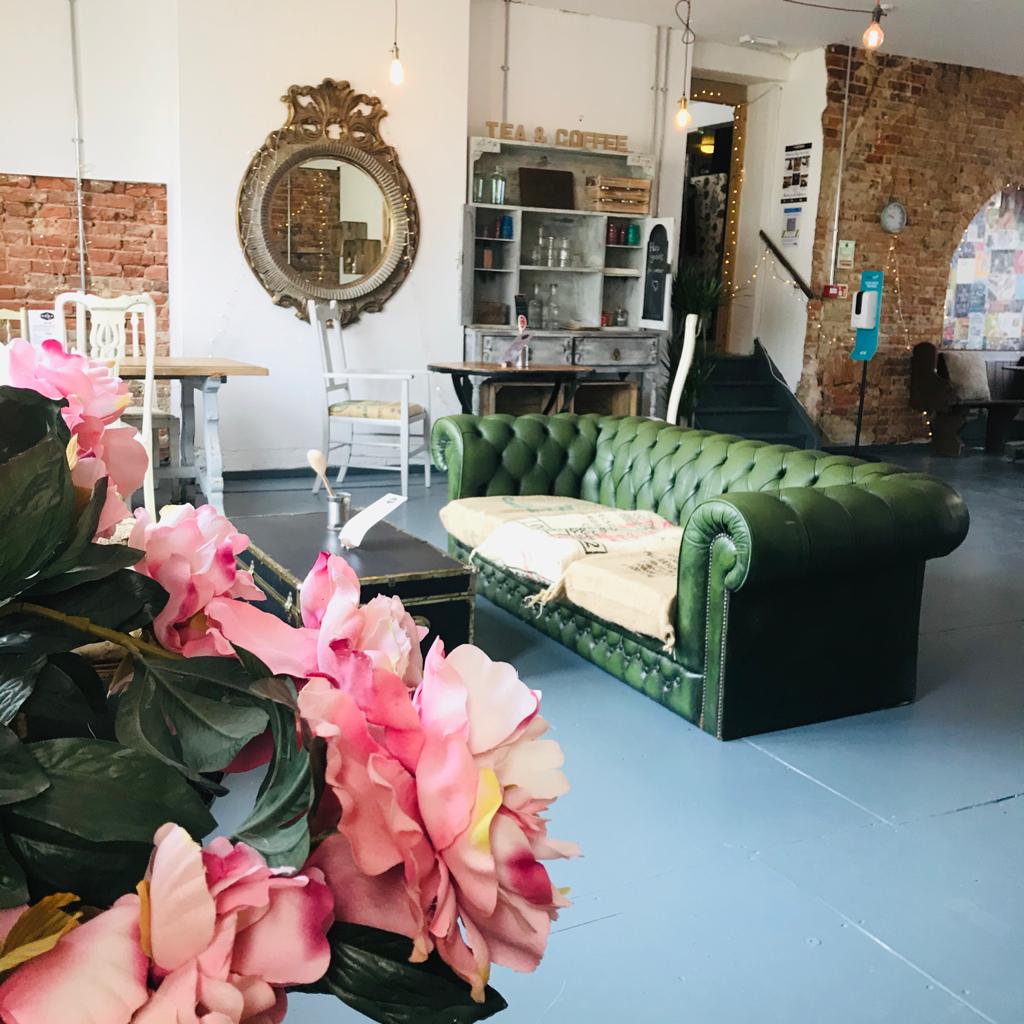 We also offer private hire on a Tuesday, Wednesday and Friday, there are three areas available and The Cosy can provide bespoke catering for all types of events.
Our Lounge holds around 15 people and is a relaxed comfortable space.
Our Creative space allows up to 18 people with boardroom seating.
Our Meeting Area is an open plan space has a built-in projector for up to 50 people.